Shout by Laurie Halse Anderson
*Warning: This article includes profanity and graphic language about sexual violence.
Shout by Laurie Halse Anderson is a beautiful and heart breaking memoir about her life and experiences with sexual violence, assault, and the people she met along her journey of writing. We follow her childhood and experiences with her parents and starting school. We relived highschool, felt her emotion,, and college while trying to maintain herself on what little money she had. Her story is not only about what it feels like to be the odd one out, feeling like you're the only person who isn't being understood. The most moving part of Shout for me was when she traveled around the world and heard the stories from students and staff who read Speak felt the same way, who shared her experiences, who felt like they were all alone, and she saw them. She finds ways to talk to teenagers about consent in ways that they can understand and still feel comfortable, she understands the values of helping youth by giving them the words they need to not just speak, but shout.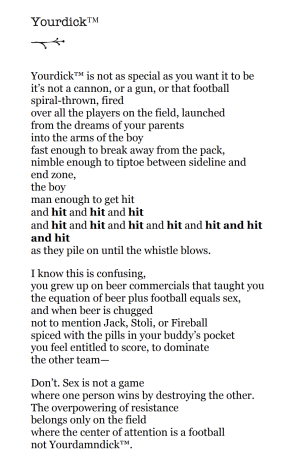 Other notable books written by Laurie Anderson include: Speak, Chains, Twisted, Prom, Catalyst, and Winter girls. She has also won Goodreads Choice Awards Best Poetry and the Golden Kite Award for Fiction.