Lake Region Students Attend Climate Rally
A small group from Lake Region joined many students from across the state on April 29th in Montpelier. It was the 4th climate rally that the Youth Lobby has organized and the first since the COVID pandemic. 
Everyone gathered at Montpelier High School, registering, making signs, and gathering. As students were performing music, everyone slowly started to walk towards the Capitol. Half of the street was blocked by Youth Lobby organizers. Students ranged in age from middle school to high school.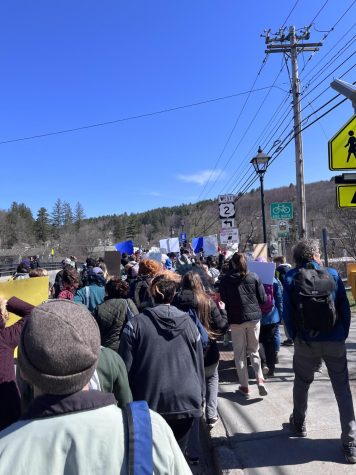 A river of student activists carried various signs covered in bright colors, and a group of musicians brought from the Flynn Center for the arts performed. Tables with different activities were set up, including a shirt stamping station, button making, and a green jobs fair. The green jobs fair tables included the Vermont Conservation Corps, Hunger Mountain Coop, Sun Common, Americorps, Rights and Democracy, 350 Vermont, Vermont Anti-Racism Network, and Sierra. 
Vermont legislators joined and were walking around with others campaigning for them. Lake Region students talked to Sianay Chase Clifford, a young Vermont candidate for the US house of representatives.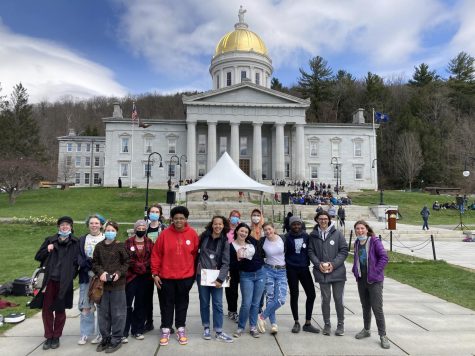 Youth speakers gave speeches focused on continuing activism and the importance of climate action. And throughout the speeches and performances, one main idea prevailed: bringing people hope and the importance in continuing to take action. 
Lake Region students and teachers that went hope to continue bringing a group of students to the rally every year, and hope for it to expand throughout the OCSU schools.