Lake Region Advisories Shake Things Up With Fall Fun Days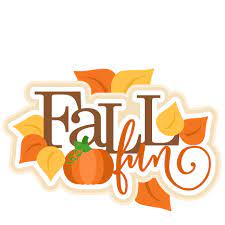 Advisory time: students quietly in classrooms, or being tracked down and told to go to advisory by an increasingly exasperated administration.
Not so the last two weeks of October when Fall Fun took over normal advisory time. For two days students were able to pick their advisory activities.  Students had a huge range in available options, anything from Mario Kart to Ultimate Frisbee. 
Freshman Jacob Arant chose to watch historical movies with Mrs Suarez. When asked about how it felt getting to choose his activities he said, "It was a nice break… I would be excited about more things like that."
For many students they continued to take part in their clubs and activities that meet during advisory time anyways. Some students stack their time so thoroughly that the Fall Fun days was just a reminder of one more thing they didn't have time for. One senior who wishes to remain anonymous explained, "I wish I could participate but alas… life." Another student busy with student activities took a critical view of their advisory when they mentioned, "It's good to know that if I wasn't in my school club I STILL wouldn't be in advisory."
The cynicism remained for many students who were able to take part in the activities. One group had technical difficulties that slowed down the fun in the fun day. Others choose activities that they later regretted. One freshman said, "I didn't like mine, it was so boring." A couple students mentioned that they like advisory time and do not need a "break" from it. "I'd rather be in advisory," said one freshman, a sentiment echoed by others. 
Some seniors slipped through the cracks and never were signed up. "I hung out and watched tic-toc because I never signed up and no one followed up with me. But it was relaxing and appreciated." Says one senior who wishes to stay anonymous. 
However, for the vast majority of students and staff Fall Fun day was a big hit. One teacher said, "Our group had a great time, the kids got really into it. It was a great way to build some school spirit and camaraderie." Freshman Isabella Hanover agreed, "I loved mine, we played Mario Kart!"
Teachers appreciated that they were able to see kids totally relax in the middle of the day. Students of different ages and friend groups that don't normally spend time together had a chance to interact. English teacher Amy Kelley said, "It is fun to think of all of us widening our circles a little bit that way and finding points of contact. I had a ball. I like getting to see kids I wouldn't see otherwise. That's the best part."
As for Jodi Gonyaw-Worth, the brains and organization around the Fall Fun Days, she is currently in the throes of planning the next one: December Days. She explained that the purpose is to build community and relationships with teachers and give students a chance to try something new. 
Beyond December Days, students can look forward to March Madness and May Days.
About the Contributor
Johanna Pastel, Editor
Johanna Pastel co-runs the LR Post with Evan Gentler. Johanna restarted the LR Post in 2020 as an effort to provide connection and community as the world...