James Dam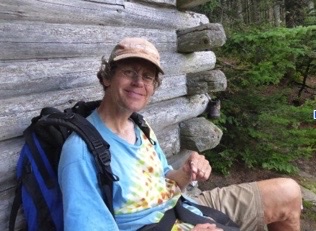 James Dam is an English teacher at Lake Region Union High School. He teaches Honors English 10, AP English Language & Composition, Public Speaking, Composition, Reading Movies, and Song Lyrics. Mr. Dam says in his typical humble way that his greatest achievement is being a reasonably competent father. He also says the most influential person in his life is his wife, Renee Piernot. He says "She is quite wonderful, and I'm married to her." Mr. Dam is the most proud of a song he wrote and sang for his daughter's eighth grade graduation. Mr. Dam's hobbies include reading, hiking, biking, kayaking, cross-country skiing, as well as trumpet, and Boggle. Something most people don't know about him is that he loves ginger.  Right now Mr. Dam is most afraid of illness. He is currently looking forward to a planned family trip to Europe in the new year.
About the Contributor
McKenna Blay, Writer
McKenna Blay is a Ranger Post writer. She has been a part of this program for three years. McKenna Blay currently runs the Humans of LR and Take 5 columns. ...